AG hair Haircare Products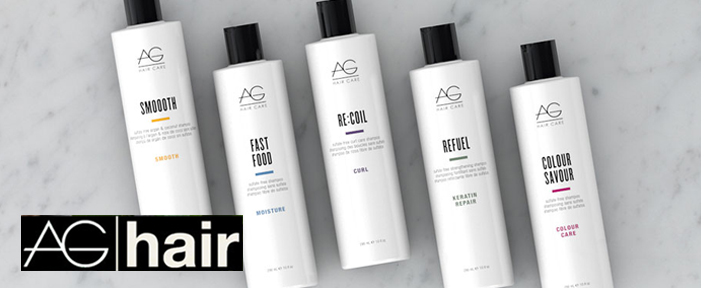 AG hair brand develops its own hair care products in Vancouver, and the same entrepreneurial, family-owned spirit that made the company successful from the start is very much a part of AG hair's culture today. AG hair's hair care products are made with a selection of natural ingredients, ensuring they are gentle on hair but that they also deliver results. Proven hair care products and innovation are AG hair's passions. With 25 years of experience, AG hair understands the complexity and intricacies of different hair types and our labs are constantly researching new solutions that both work and are good for your hair.
There's something for everyone with AG hair! If you have dry, parched hair, go for the Moisture line. If you have colored hair, Colour Care works best for you. If you have healthy looking hair and just looking for a smooth, silky finish, Smooth is right up your alley! AG hair is equipped with all your hair needs such as hair spray, hair balm, hair mask and many more. Formulated without harmful chemical and mostly natural ingredients, AG hair is safe for all hair types and conditions.