Di Morelli Skin Care Products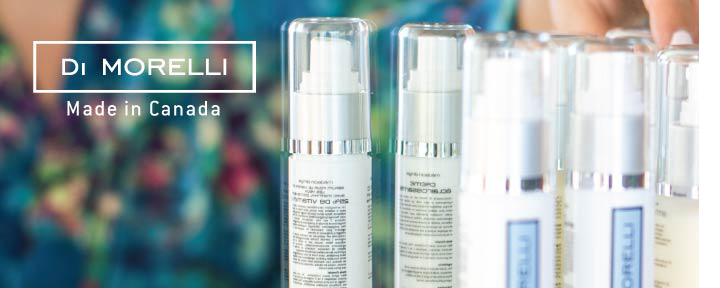 Le Petit Spa is an authorized reseller of Di morelli skin care products and is passionate about Di Morelli skin care as effective and affortable Canadian-based skin care products. Our customers rave about the visible firming results. We are proud to sell this brand and support our customer's choices. Di Morelli skin care products are developed, manufactured, and warehoused in Canada since 2008. The company's products integrate high quality ingredients to rejuvenate and protect the skin. Easy to use and compatible for all skin types, Di Morelli skin care products are ideal for all consumers looking for medical-grade results especially for fine lines, hyperpigmentation, sun damaged skin, visible pores, and acne prone skin.
Le Petit Spa Staff Favorite: Our facial specialist loves the Di Morelli Vitamin C Serum and raves about it to all her clients during facials. This Vitamin C Serum is perfect for all skin types as well as aging skin, fine lines and wrinkles, and hyperpigmentation. If you are looking for a radiant glow and healthy complexion, try out the Vitamin C Serum!