NuFace Face Lifting and Toning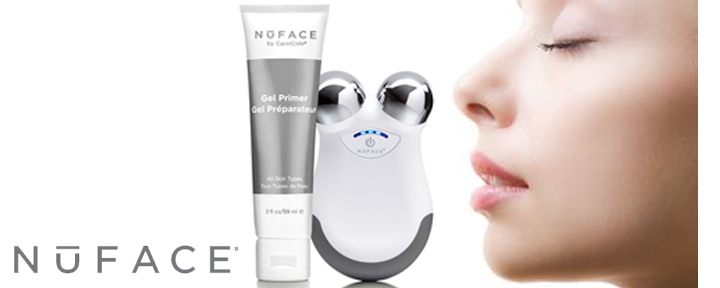 Carol Cole, the creator of NuFACE, began her career more than 30 years ago as an esthetician at the famed Golden Door Spa in Southern California, where she specialized in microcurrent facials. Understanding her client's desires for a non-invasive, at-home, easy-to-use, anti-aging solution, Carol sought to develop a handheld device that would utilize microcurrent technology for women who wanted to take anti-aging into their own hands. With the help of daughters, Tera and Kimberly, Carol launched the first NuFACE device in 2005 with overwhelming success.
NuFACE is a women-owned company focused on transforming the way women approach skin care treatments. NuFACE develops non-invasive, cost effective, at-home anti-aging devices that are FDA-cleared. NuFACE products are made in the USA with quality and innovation as our guide. NuFACE devices combine the science of Microcurrent Technology and advanced proprietary engineering into safe, easy to use, handheld facial toning devices. What makes NuFACE different from other devices for facial lifting is the ease of use, convenience, and efficacy. In fact, NuFACE devices are the first and only handheld microcurrent devices FDA-cleared for facial stimulation.