Skeyndor Skin Care Products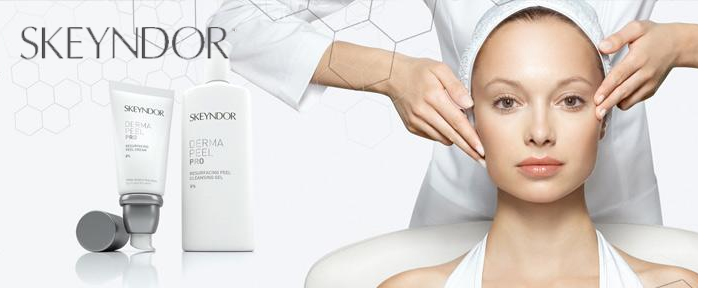 Skeyndor skin care is a Spanish-based skin care and cosmetics company established in the 1960s in Terrassa. Since then Skeyndor skin care has been innovating new skin care products and trends and expanding their name throughout the world such as America, Europe, Asia, and the Middle East. As a result, Skeyndor skin care established the "SKEYNDOR The Scientific Cosmetics" concept with scientifically-proven results supported by efficacy studies.
Skeyndor skin care has a broad range of skin care product lines such as Global Lift, Eternal, Corrective, Skin Oxygen, Power C+, Natural Defence, Power Retinol, Dermapeel, Urban White, Clear Balance, Essential, Aquatherm, Power Hyaluronic, and many more. Skeyndor skin care also carries a wide range of makeup products and a special product line tailored to mencare.
QUICK LINKS: Cleansers - Toners - Exfoliants & Scrubs - Face Masks - Moisturizers - Moisturizers with SPF - Serums & Special Treatments - Eye & Lip Treatments - View All