Yonka Paris Skin Care Products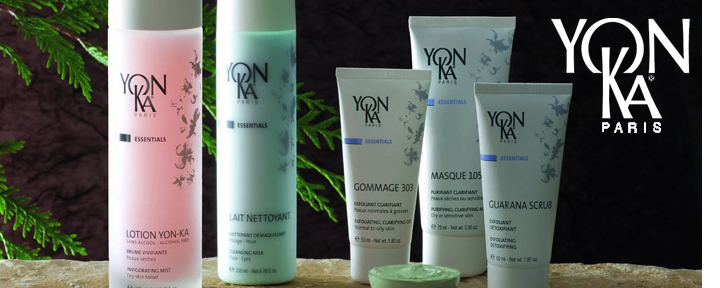 Le Petit Spa is an authorized reseller of Yonka Paris skin care products and is passionate about Yonka Paris skin care as one of our best selling products in store and online. Our customers rave about the hydrating results and the fragrance of essential oils. We are proud to sell this brand and support our customer's choices. The founders of Yonka Paris perfected a process for stabilizing essential oils in water-based emulsions. This was the beginning of what would become Yonka Paris, a pioneer of esthetic aromatherapy and phytotherapy. Over the years, Yonka Paris skin care has established a reputation for consistently offering high-quality skin care products.
Le Petit Spa Staff Favorite: Our facials specialists absolutely love the Yonka brand! Our all-time favorites are the Yonka Cleansing Gel, Toner, Creme 28 and Vital Defense. Pairing the cleanser and toner together gently cleanses your skin of dirty, impurities and oil. Follow up with Creme 28 or Vital Defense to get smooth and hydrated looking skin from day to night.