Award-winning neighbourhood day spa in Vancouver, BC
Experience Vancouver's Best Independent Day Spa! In Business for over 20 Years Now!
Pamper your face. Relax your body. Soothe your mind. Le Petit Spa invites you to savour the serene retreat of its award-winning Vancouver Day Spa. Celebrate the sense of harmony and renewal as you enjoy a range of comprehensive esthetic services that include: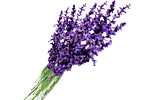 For an APPOINTMENT or a complimentary CONSULTATION, contact us today! Call 604.224.4314 or fill out the spa inquiry form.
See Face Treatments See Body Treatments
Le Petit Spa, voted Vancouver's best independent day spa, is conveniently located at the border of Kitsilano and Point Grey, providing easy access to spa visitors from most part of Metro Vancouver.

Call us today with any questions or
book an appointment
!
Have a question? Want to book an appointment?
Give us a call at 604.224.4314 and we would be happy to help you out.
We are a fully vaccinated team!