Eyebrows & Eyelash Services in Vancouver
Your eyebrows and eyelashes enhance your features and frame your face. Check out services Le Petit Spa offers to bring out your best face forward.
Eyebrow Shaping Services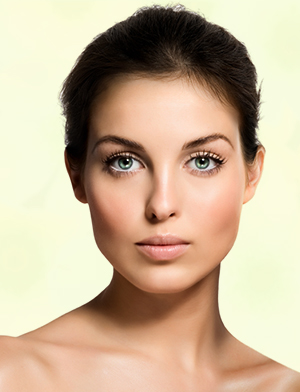 Perfectly shaped eyebrows enhance your features and frame your face. Let a Le Petit Spa esthetician help you find the perfect to enhance your features and frame your face. The length, shape and arch of your eyebrow will all be taken into consideration when professionally shaping your eyebrows.
Benefits of a professional eyebrow shaping*:
"Lifts" the look of your eyes and enhances your features
Defines the shape of your brows
Results in a clean, groomed look
The shape will be customized for your unique features and eye shape
Your Le Petit Spa Vancouver expert eyebrow shaping will last approximately 2 – 4 weeks depending on the speed of your hair growth.
There are two methods for creating the perfect brow, shaping it by removing unwanted hair either by waxing, tweezing or filling in a sparse or blonde brow. If you require filling in sparse eyebrows, your Le Petit Spa esthetician can consult with you during a makeup application or lesson.
| Eyebrow Shaping Treatment | Price |
| --- | --- |
| Eyebrow Waxing | $25 |
| Eyebrow Threading | $25 |
| Eyebrow & Lip Threading | $27 |
| Lip & Chin Threading | $20 |
| Chin Threading | $11 |
Eyebrow & Eyelash Tinting Services
Sparse or light eyebrows? Consider a Le Petit Spa eyebrow tinting service for a natural defined eyebrow shape without the need of filling them in with makeup everyday.
Our eyelash or eyebrow services at Vancouver's Le Petit Spa are all you need to acheive dark, full lashes and perfectly defined eyebrows.* An eyelash or eyebrow tinting service is the perfect solution for clients that have lighter or blond eyelashes or for someone who simply does not wish to wear makeup everyday. Choose from an assortment of colors for the most natural look.
Le Petit Spa uses tint that is made from vegetable dye; therefore it is completely safe to use around the eye area.
Benefits of a Le Petit Spa tinting service include*:
No need to wear mascara every day!
Will not come off during water activities
Thickens the look of your existing lashes
Defines facial features
Lasts 2 – 6 weeks depending on the speed of hair growth
| Eyebrow and Eyelash TintingTreatment | Regular |
| --- | --- |
| Eyebrow Tinting | $20 |
| Eyelash Tinting | $30 |
| Brow & Lash Tinting | $45 |
| Eyelash Lift | $85 |
| Eyelash Lift + Tint | $108 |
* Results may vary from person to person

Call us today with any questions or book an appointment!
Have a question? Want to book a eyebrow/ eyelash service appointment?
Give us a call at 604.224.4314 and we would be happy to help you out.