Transforming a dull space into a delightful spa sanctuary…
Inspired by the sunny hillsides of rural France
Before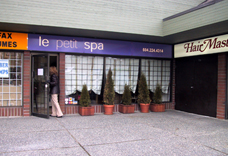 After
Once home to a video store at the corner of Broadway and Balaclava, we set out in July 2003 to fashion the perfect day spa getaway from the bland 2,200 square foot of space. With pictures of the sunny hillsides of rural France in mind and the expertise of Julie Trant, Square Feet Interiors, we painted the walls in hues of woodsy green and tan and opted for beautiful yet simple fabrics and furniture reflective of Vancouver's laid back style.
Two months later, on September 10, 2003, Le Petit Spa officially opened with seven experienced licensed estheticians, a spa manager and leading products and treatments.
New Pedicure Area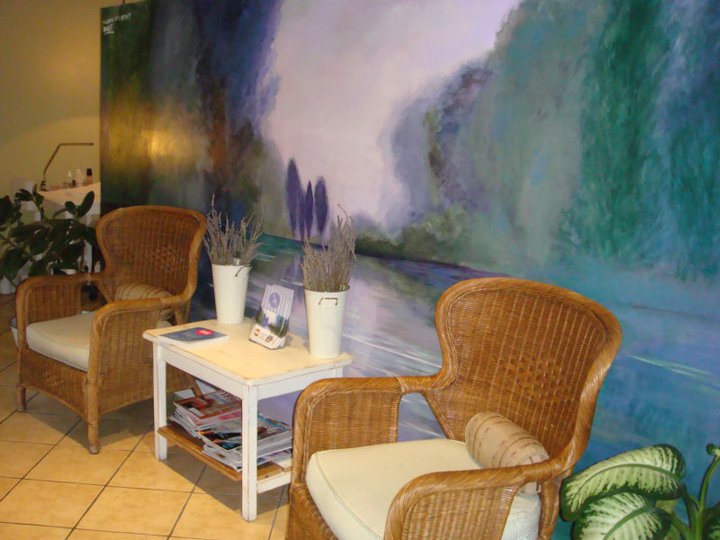 New Waiting Area
More space, longer hours, expanded spa services
We've grown since then by continuing to offer a range of progressive skincare and spa treatments and adding a further 725 square feet in 2004. Today Le Petit Spa compasses nearly 3,000 square feet and employs 12 facial skin care estheticians and two body workers.
Adjustments to our manicure and pedicure areas have created a more airy and relaxed feel, better allowing us to accommodate spa parties and groups. Plus, a sophisticated sound system that allows for better control of the level, choice and location of music, superior lighting in the makeup area and better temperature controls put the polish on the elegant surroundings.
Le Petit Spa has become one of the most trusted spas in Vancouver, topping the list of the city's best day spas in 2011 and 2012. We are not about to rest on our laurels, however, as we continue to embrace the latest advancements in spa products and treatments and maintain a restful environment for our clients.