jane iredale Mineral Make-up Application & Lesson in Vancouver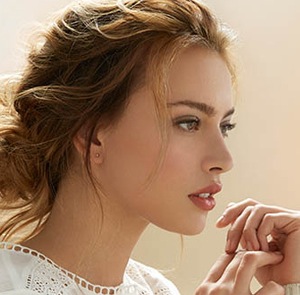 Learn how to apply your own make-up from our Le Petit Spa experts! Professionally applied make-up applications will give you a polished look like no other. Using jane iredale Mineral Make-up, a Le Petit Spa esthetician will work with you one-on-one to customize a look that is unique to your style and features.
Clear, Flawless Skin...Naturally
Le Petit Spa specializes in make-up for weddings, graduation or any other special occasion and make-up application lessons.
Let us help you achieve your desired look whether that's a day time or night time look or a natural or dramatic look.
But What is Mineral Make-Up?
The magic of mineral makeup does wonders for your skin. It's like your healthy looking skin but adding a second layer to make it look ten times better. This gives you the most natural look that most traditional makeup cannot achieve. The coverage is lightweight and sheer but does its job at hiding imperfections. If necessary, you can build up the layers without feeling cakey at all.
Mineral makeup is not formulated with any oils so it would not slip and slide off your face during hot humid weather. Most mineral makeup is also formulated with sun protection ingredients, giving your skin the protection it needs from harmful UV rays during all year round. Most of the world's leading mineral makeup products do not include perservatives, parabens, mineral oil, chemical dyes, and fragrances, as well as do not test on animals.
Due to this benefit, mineral makeup products are highly recommended for sensitive and acne prone skin because the chances of a reaction are lower compared to traditional makeup products. Nowadays aside from liquid mineral foundation, mineral makeup is also found in blush, bronzer, highlighter, eyeshadow, lipstick, and especially the orginal loose and pressed powder mineral foundation.
In general mineral makeup is ideal for those with problematic skin and who want to look natural on an everyday basis. Feel free to switch to jane iredale Mineral Make-up as your solution to flawless and healthy looking skin!*
jane iredale Mineral Make-Up
| Treatment | Price |
| --- | --- |
| Make-up Application & Instruction (45 minutes) | $50 |
| Make-up Consultation | complimentary |
| Make-up Touch-up after Facials | complimentary |
jane iredale is the Preferred Line of Professional Cosmetics at Le Petit Spa
jane iredale Mineral Make-up is known as "Beauty with Brillance" and here's why:
non-comedogenic - will not clog pores; perfect for everyday use
no talc, parabens or other chemical fillers
made from 100% pure, crushed minerals, which features natural protection of SPF 20 - recommended by plastic surgeons and dermatologists.
covers skin conditions such as acne, rosacea and redness
available in a variety of colors and shades to suit all skin tones and types
eco-friendly aware company and does not test on animals.
contains antioxidants, which protect the skin from the signs of aging effects and from further damage.
offers light to heavy coverage to enhance your natural beauty - it will never appear caked on or un-natural
Come in today to see why jane iredale Mineral Make-up is the number one recommended mineral make-up line by spa professionals and dermatologists, alike!
* Results may vary from person to person

Call us today with any questions or book an appointment!
Have a skin care question? Want to book a professional makeup consultation?
Give us a call at 604.224.4314 and we would be happy to help you out.