Spa Massage in Vancouver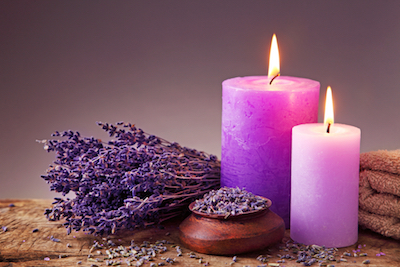 Indulge yourself, take time out of your daily tasks and stresses to focus on your body. Unwind and drift away in an oasis of peace and personal wellness. All of our spa massages are designed to maximize serenity and well-being.
There are many reasons to seek a massage treatment. It may be that your tight, tense muscles are the result of days spent hard at work, in front of a computer. Or, you spent weekends hiking the hills around Vancouver in true West Coast style. Whether it's a sports injury or a need to escape from stress a Le Petit Spa massage treatment provides welcome relief.
Benefits of a Spa Massage
Relax and detoxify your body, calm your mind, improve circulation and stimulate the lymph system while you unwind in one of our deluxe massage beds. Spa massages have a vast variety of benefits that span from improving mental health to relieving physical tension. They combine a variety of techniques to create a sense of overall well-being.
Massages can correct:
Feelings of anxiety
Headaches caused by tension
Stress-related insomnia
Relieve sports injuries
Soft tissue strains
Improve flexibility
Reflexology
Immune function
A Touch of Luxury
Experience a true feeling of indulgence in our friendly and quiet atmosphere. Immerse yourself surrounded by our signature lavender scent. Feel your body relax from head to toe with one of our full body massages.
All of our therapists are highly trained and will help to make you feel rejuvenated. Don't wait for a special occasion to treat yourself to a massage any time of the year.
Come in today and explore the variety of treatments we have to offer. No two people are alike, so we offer multiple therapeutic options for a massage that fits your unique needs and desires.
See a full list of the massages we offer below. If you have any questions or special requests, do not hesitate to contact us. We will do everything we can to ensure your massage experience leaves you with a state of well-being and bliss.
Le Petit Spa Therapeutic Massage Treatments
Professional Care
Our experienced therapists and bodyworkers are well versed in all types of relaxation massage. As trained professionals, they can customize a treatment just for you or help you to choose from a range of massages, including prenatal, relaxation, hot stone massage and reflexology. Please note that all of our relaxation massages do not include deep pressure. We also do not have Registered Massage Therapists (RMTs) at our location and thus cannot provide insurance documents.
For the maximum soothing effect, massage treatments are done with the Le Petit Spa all natural signature lavender massage oil which is produced from the highest quality, locally sourced ingredients. Lavender is one of the most relaxing and revitalizing fragrances and has been used extensively in aromatherapy treatments. It is our signature scent of choice for its famous origins in the french countryside. Let the lush, lavender scent relax you as our professional therapists do the rest.
Call us, or come in today. We will be happy to book an appointment with a treatment that fits your needs. If you are already a Le Petit Spa member, you can book your appointment online here. We look foreward to seeing you!

Call us today with any questions or book an appointment!
Have a question? Want to book a massage appointment?
Give us a call at 604.224.4314 and we would be happy to help you out.