Le Petit Spa In the Community
Le Petit Spa has partnered with Dermalogica and FITE in their support of women entrepreneurs all around the world. FITE provides micro-loans to women in developing countries who need help starting or growing their businesses. By purchasing selected Dermalogica products you can visit joinfite.org and enter a special code on the product to choose your own entrepreneur to support on Dermalogica's behalf.
Interested in doing more for FITE? Join us for one of our Dermalogica FITE Charity Events! A percentage of all ticket and product sales goes directly to FITE. Our events are always a great opportunity to recieve a thorough skin analysis by a Dermalogica professional while helping out a great cause!
We also donate a percentage of our monthly Dermalogica sales to FITE!
For more information on FITE and how to donate yourself please visit: www.joinfite.org
Women Le Petit Spa Has Helped
Le Petit Spa helped Silvia Elizabeth buy new merchandise and expand her shop!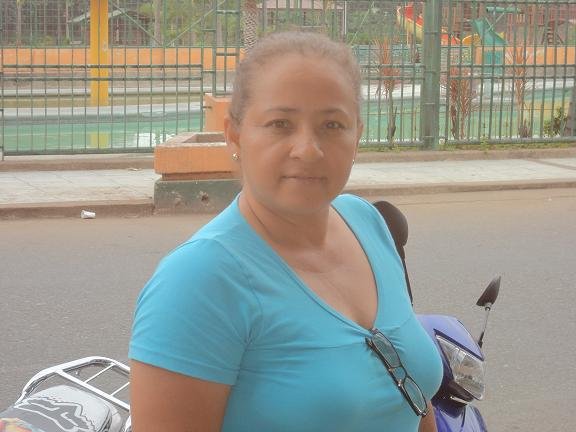 Silvia Elizabeth, 46, is single and has three children, ages 27, 23 and 17 who live with her in the Ventanas Canton in the province of Los Ríos. The communal bank "1º de mayo" is located in the residential community 1º de mayo which belongs to the Ventanas Canton. Its members are merchants.
Silvia has been selling cosmetics for a year and a half. She buys products in Guayaquil and sells them in the Ventanas Canton. The loan she is requesting will be used to buy new merchandise and expand her shop. This way she will be able to increase her income.
Her dream is to grow the business and manage it without any problems. Her main challenge is the daily competition that exists among merchants.
In her free time she enjoys taking walks with the family and sharing good times.
Le Petit Spa helped fulfill Juana Gonzales Vda De Pezo loan in order to buy shampoo, lotions etc.
Señora Juana is a memeber of the Siete Estrellas (Seven Stars) Community Bank in Calleria district, Ucayali department. She is 57 years old, a widow, and has six adult children.
She has had loans with Manuela Ramos for five years and earns her living selling beauty products from a catalog, a business she's had for many years.
With this new loan of S/.3,000 she plans to buy boxes of the following: two of earrings, three of lip liners, a blush, one face powder, one base, two lipsticks, three shampoos, two body lotions, two conditioners, one hairspray. She has a small display case in which to show her stock.
These products are currently on sale, and Juana wishes to take advantage of this by buying them now so she can sell them on account or for cash and earn more money. Most of all she wishes to get back the money she has invested by continuing with her work. She makes a great deal of effort as she is the one who stands to benefit from the results.
From Manuela Ramos she has received the financial support she needed to stock and expand her business. Juana is at ease because she leads a quiet life thanks to her work.
Reduce, Reuse, Recycle!
We are serious recyclers at Le Petit Spa! We recycle all of our paper and plastic products. All of our old towels and bedding are donated to the Salvation Army. We do our best to go paperless and green whenever possible!